Copyright (C) 2015 AustraliaSoMuchtoSee.com. All rights reserved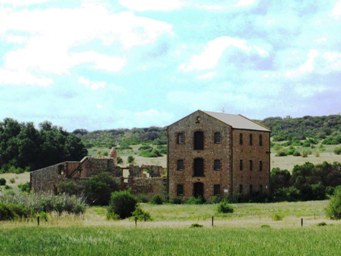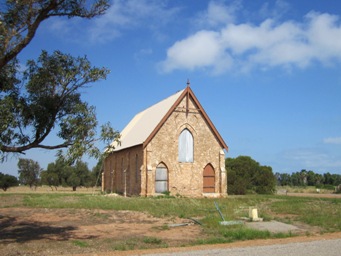 Gray's Store (above) was constructed by convict labour for Henry Gray who was a land owner and an import export merchant, with most of his stock arriving on sailing ships to the port at Dongara. He lived in the two storey residence attached to the store. Used as a residence into the 1950's this building was badly damaged by fire in 1975. Thanks to restoration, we can now see the shop and residence when taking the Heritage Trail drive.
Wesley chapel (at right) was constructed in 1867 by convict labour from local limestone. Restorers have added a new roof and covered the window openings as the original windows went missing.