Copyright (C) 2013 AustraliaSoMuchtoSee.com. All reights reserved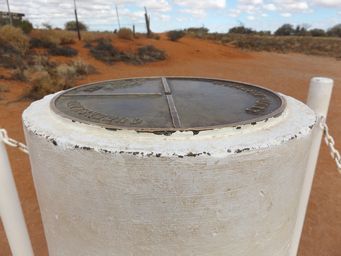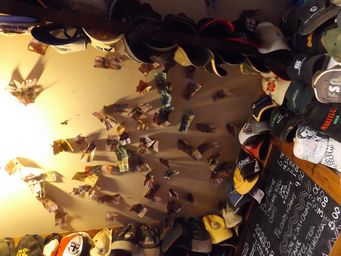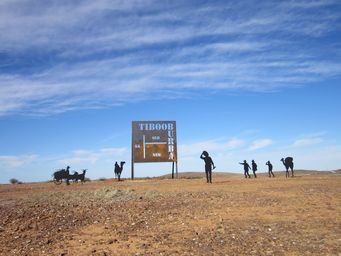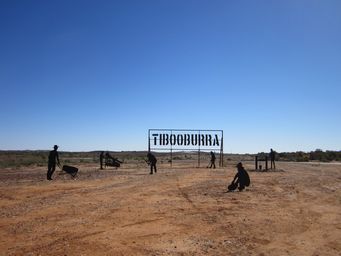 Cameron's Corner marker, at junction of South Australia, New South Wales and Queensland
Corner Store at Cameron's Corner, Queensland where caps line the bar and dining rooms and customers leave money pinned to the ceiling
Entry silhouette on the northern entrance to Tibooburra, New South Wales
Entry silhouette on the eastern entrance to Tibooburra, New South Wales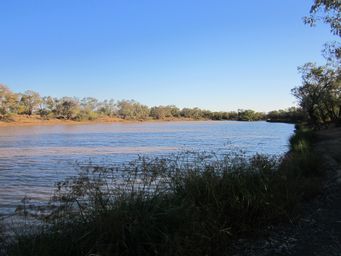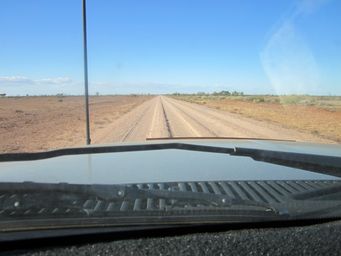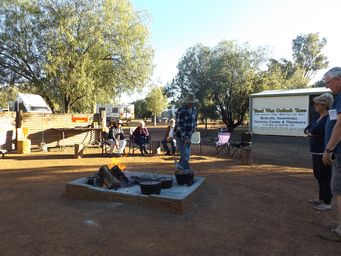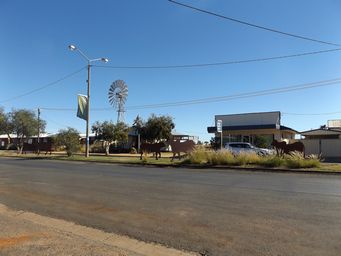 Some of the road, on the better Queensland side, between Tibooburra, New South Wales and Noccundra, Queensland. This was a good unsealed road and very different to the southern side of Warri Gate
Free camping along this lovely large pool on the Wilson River at Noccundra, Queensland. There are public toilets and showers back at the Hall adjacent to the Hotel
Lots of silhouette farm animals along the median strip of the main street through Quilpie, Queensland. Free Wifi at visitor centre and library. A very good caravan park at Quilpie, with well thought out amenities.
At the Charleville Bush Caravan Park, Queensland, dampers are cooked in camp ovens every night. Always plenty going on for those who want to join in. Tonight it is a camp oven dinner.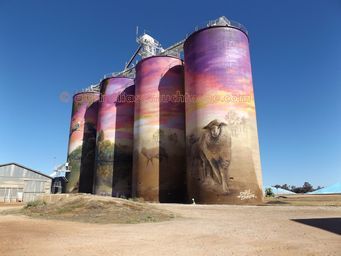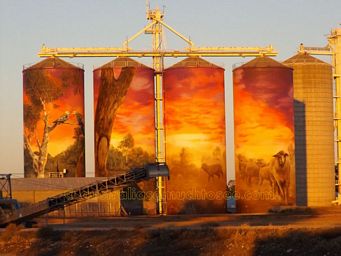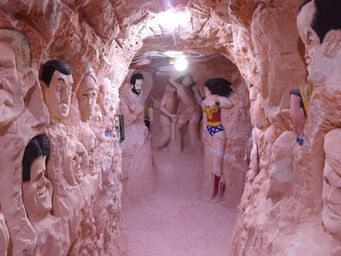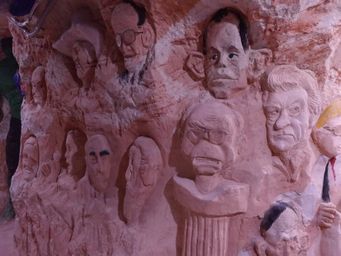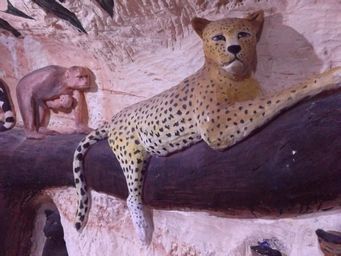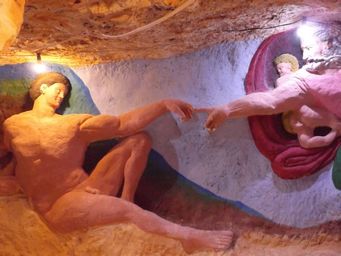 Twenty years of carving and painting, and the work continues for artist Ron Canlin. An huge range of topics are carved into the sandstones walls of this former opal mine. An amazing display twelve metres underground at Lightning Ridge.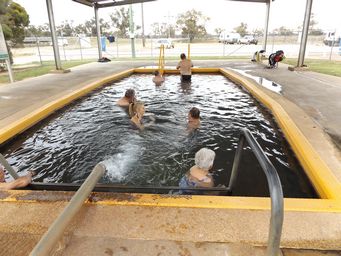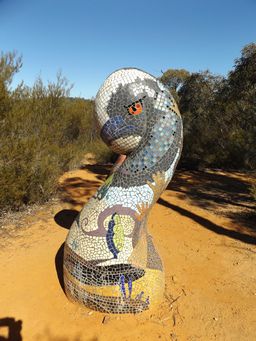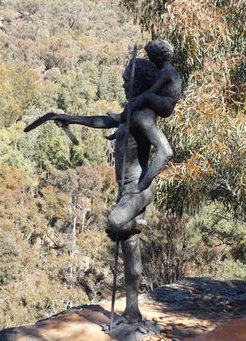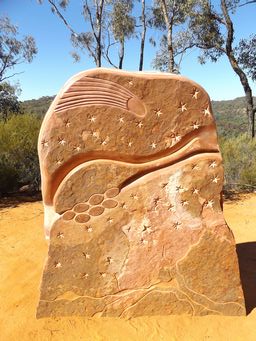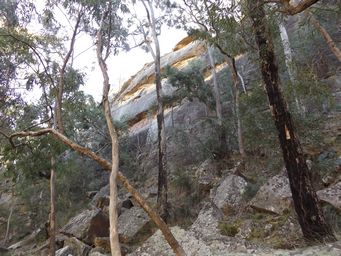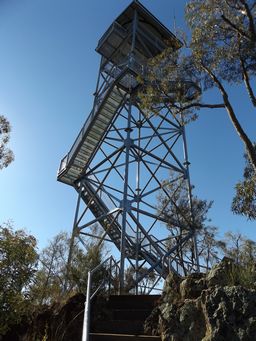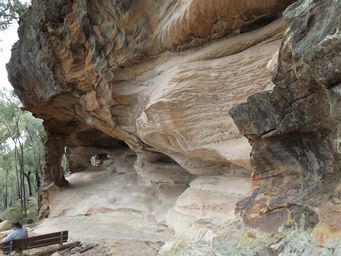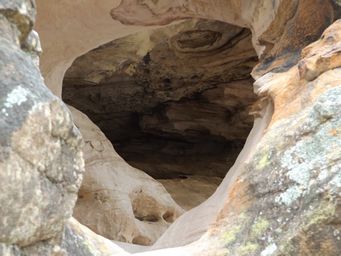 The Sandstone Caves have been eroded into the face of a large rock with sheer cliff edges. There are Aboriginal etchings, paintings and artifacts in some of these caverns.
See next page to follow our continuing journey
Queensland
New South Wales