Windarra is the site of the 1969 Poseidon nickel mine, whose shares had one of the most spectacular rises in stock market history. Share rose from $1.85 to $280 over a short period, with the buying frenzy fuelled by a report of rich nickel deposits which was an over estimation to say the least. The bubble burst and the share prices crashed, although nickel deposits meant a viable mine for some years. The heritage trail had been recently closed and signage removed. Mining has recommenced at Windarra.
We stopped for the night at Granite Creek and watched the full moon rising.
Travelled on we passed through Salmon Gum and Gimlet stands which had escaped the relentless timber harvesting, contrasting with the logged areas where trees are still much smaller and often have multiple trunks as they have regrown from the stumps.
At the then very dry Rowles Lagoon, we were amused at the signage of areas for water skiing, with swimming being prohibited in the ski zones.
We continued south to Coolgardie, completing the loop Discover Trail. Time to top up the fuel tank and fill the water cans ready to explore old mine sites further to the south west.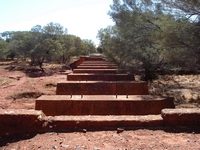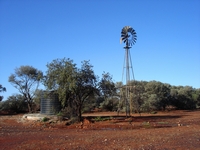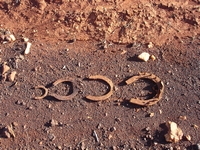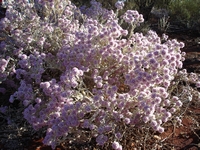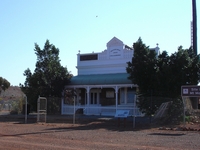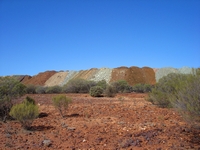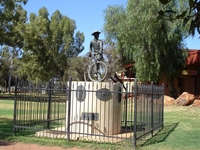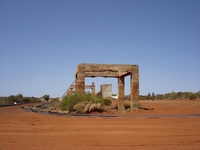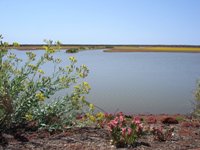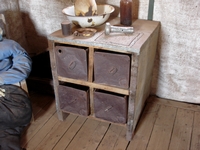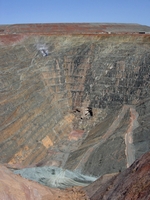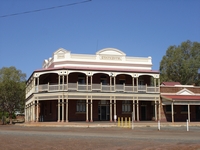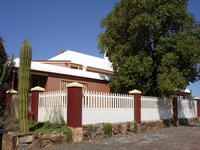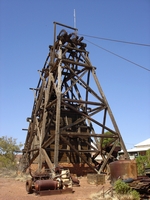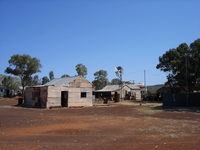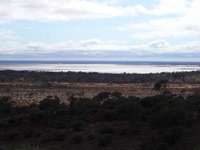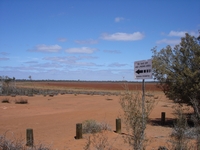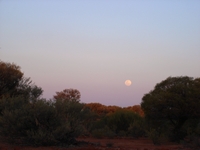 To the north of the old Malcolm townsite and rail siding and near Leonora is Malcolm dam, a haven for bird life and a pleasant picnic or camping spot.
Copyright (C) 2013 AustraliaSoMuchtoSee.com. All rights reserved