Copyright (C) 2015 AustraliaSoMuchtoSee.com. All rights reserved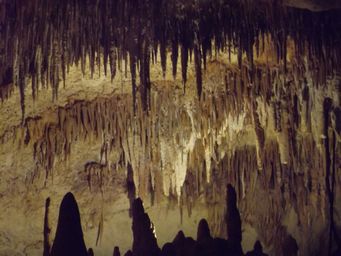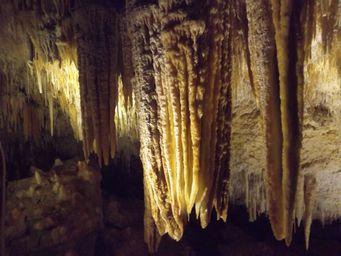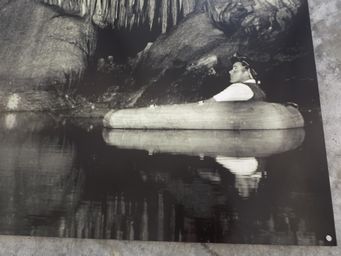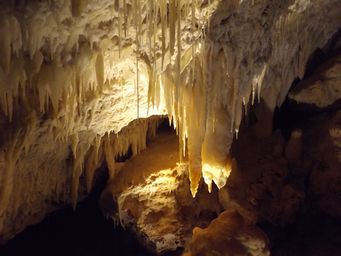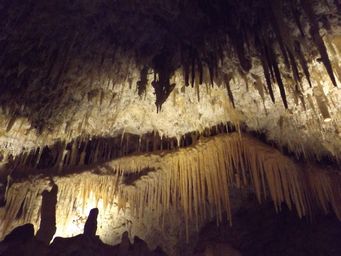 Jewel Cave is rich in a broad variety of speleothems including stalagmites and stalactites, helictites of irregular shape and direction, tectite's which run somewhat horizontally, straws, flowstones, shawls, and the unusual pendulites. We chose to visit the Jewel Cave.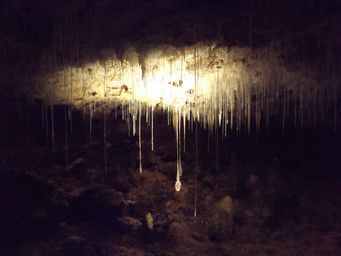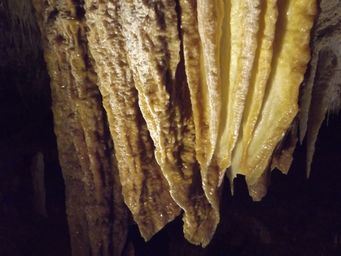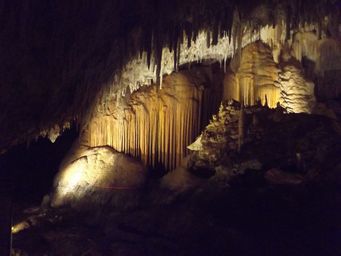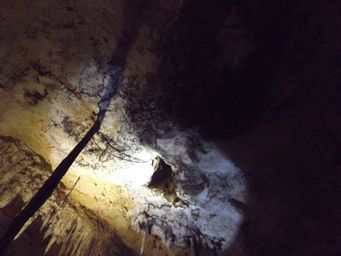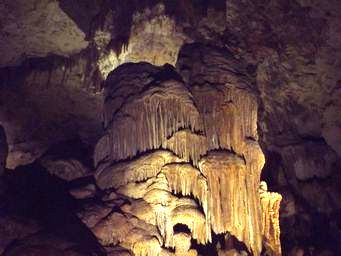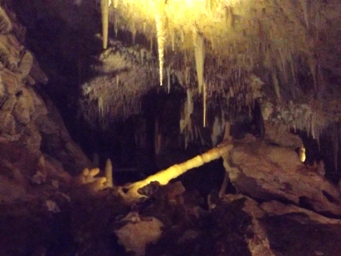 There is other evidence of past earth movements in Jewel Cave, such as tilted stalagmites and rock falls.